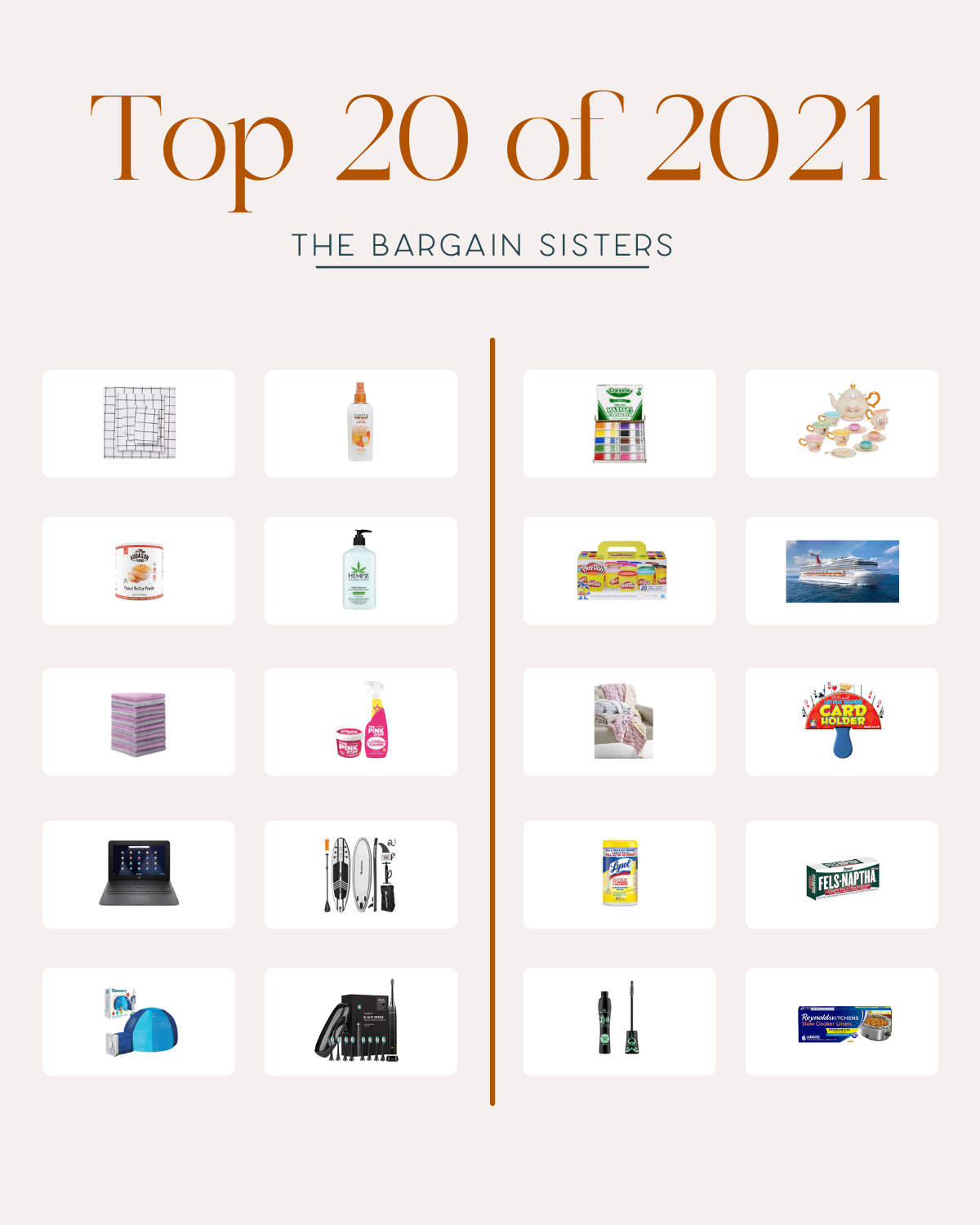 20 Best Selling Products of 2021
There were so many great deals this year that narrowing them down to our 20 best-selling products of 2021 was tough. We did it, though! We looked at all the things you got, dug into the data, and came up with a list of our best of the best. And, if you missed out before, you have another chance to snag these big bargains.
You'll see plenty of staples, like things to organize your homes and keep them clean. Plus, you'll see lots of toys, a few bestselling beauty items, and even some choice electronics (whose kiddo still needs a Chromebook?!).
Oh, and remember that absolute steal on a Caribbean cruise from a few months back? Yup, you bet it made the list! Above all, you'll see lots of things you probably need to add to your cart ASAP. Sell-out risks are high, okay? Seriously, we already had to update this list twice because things were selling out. Don't say we didn't warn you!
In countdown fashion, and without much further ado, our top 20 of 2021:
top 20 products
So, did you grab any of the things you see in this top 20 of 2021 list? Did anything surprise you? Let us know in the comments! Oh, and don't forget to join our VIP Facebook group, where we pump out deals all day every day. And finally, follow us on Instagram to stay in the know. We love to chat in our DMs.