4th of July Easy Dessert
This post tells you how to make an easy dessert recipe for the 4th of July. It's super easy and everyone will love it! Our very favorite Summer treat is getting festive! Red, white and blue sprinkles ice cream sandwiches require zero baking and the prep takes just minutes. They are perfect for those that are little on time. Grab a little helper and create these 4th of July frozen treats for the family or bring them along to a family BBQ. We promise everybody will love these!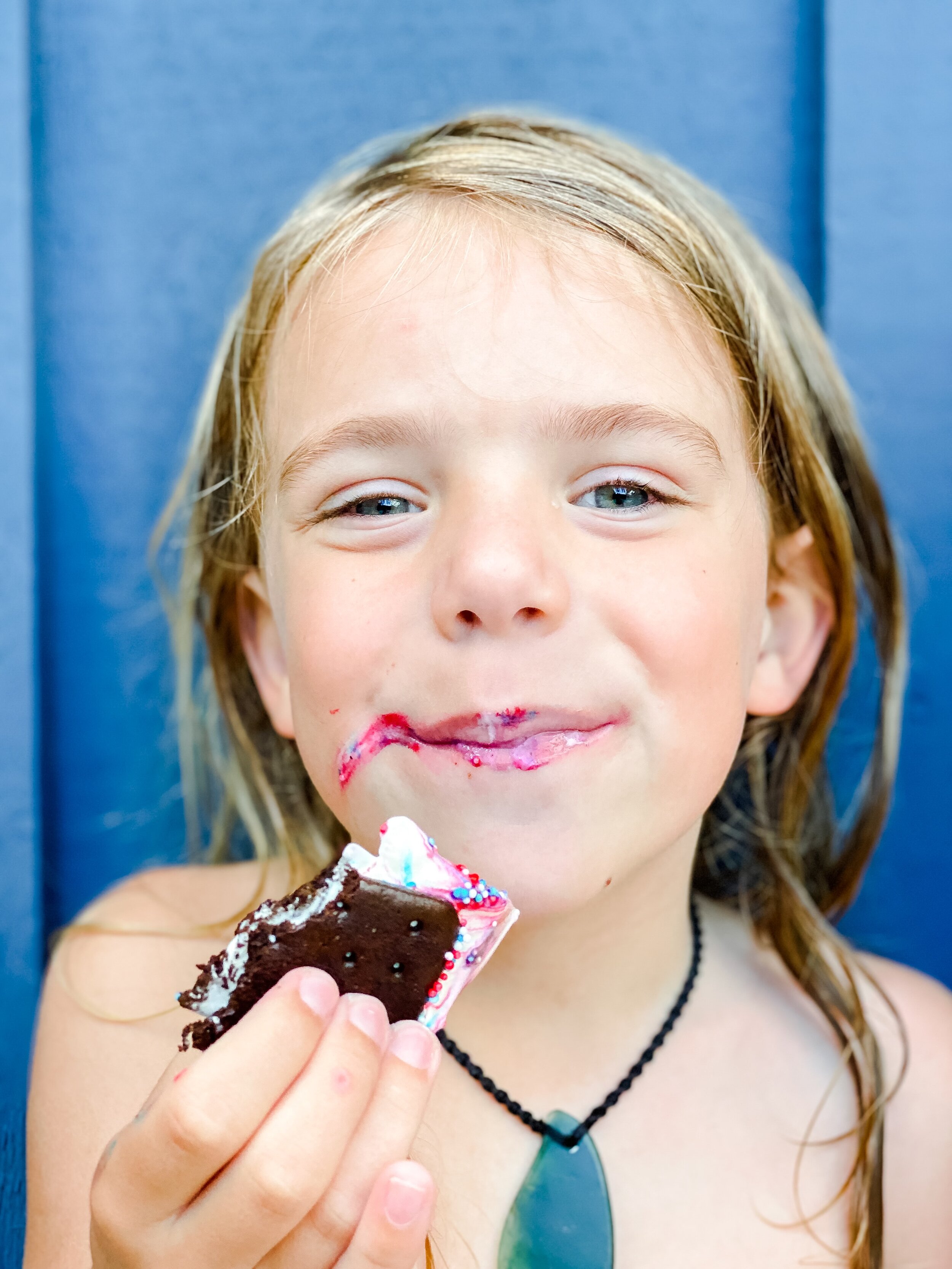 Begin your prep by emptying your sprinkles into a large plate. Unwrap your ice cream sandwiches and begin to dip all 4 ice cream sides into the sprinkles. You'll see the sprinkles stick to the ice cream very all. You can serve these immediately. If you are making these in advance you can use clear wrap and individually freeze each one. Bringing them over to a party? Easily store them in an air tight container or a reusable bag.