7 Amazon Sunglasses Under $15
The best and safest affordable sunglasses can be found on Amazon. We did the digging for you and found seven pairs that look expensive but are a steal at under $15! The variety of polarized or UV-blocking sunglass styles on Amazon is endless and—lucky you—we narrowed them down to seven perfect for everyday wear.
Protect your vision while staying casually chic with these shades. We love the trendy squares and classic round lens so much, and at these prices we can grab several!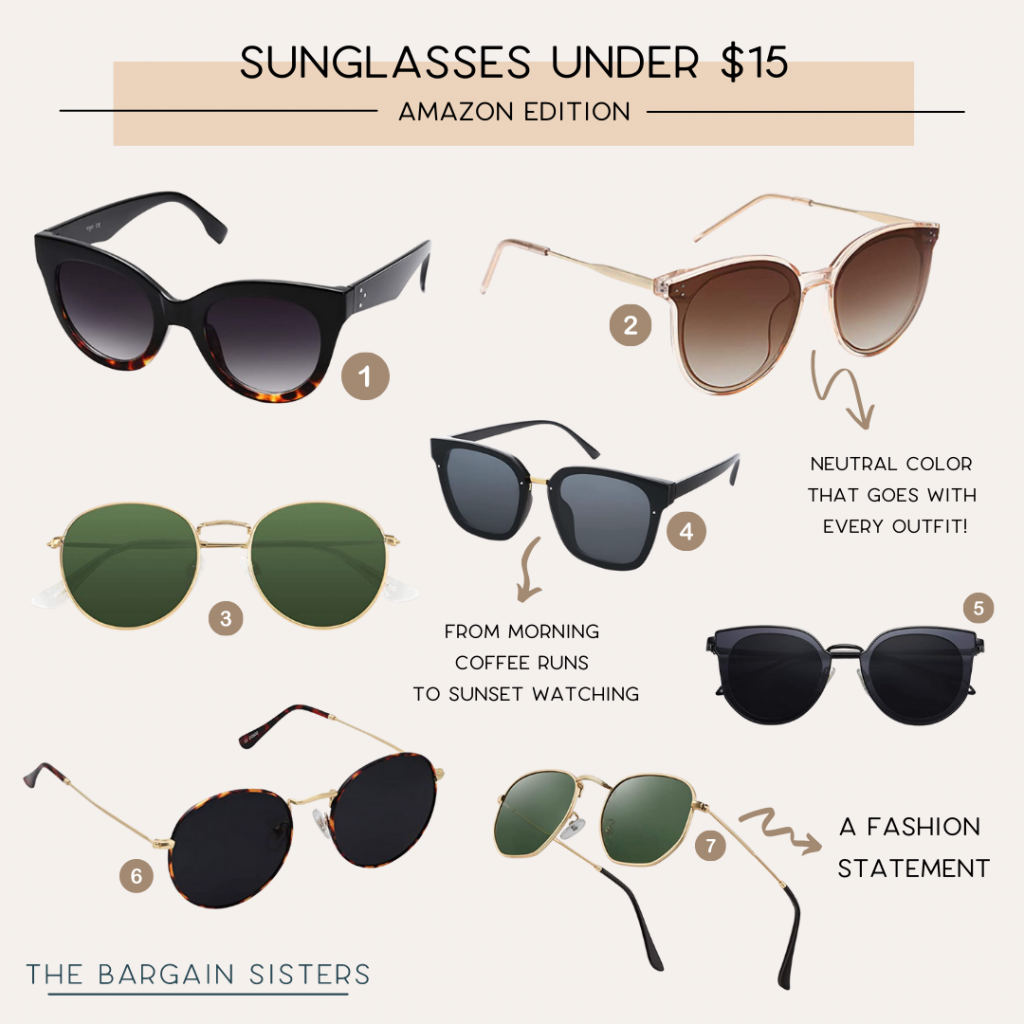 If you grab any of these, we'd love to see! Tag us in your posts (@the_bargainsisters) for a chance to win a $25 gift card!