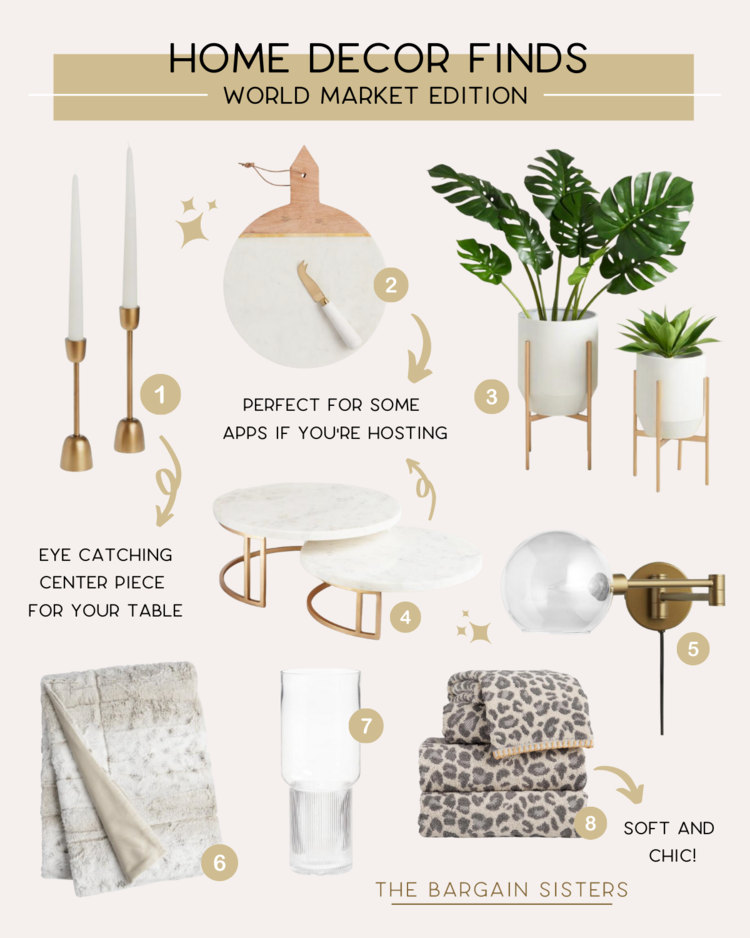 8 World Market Finds (Home Decor)
8 World Market finds for the boho modern home of your dreams start here! Hours go by quickly while we peruse our local World Market for inspiring global finds and steady trending home decor. Honestly, their snacks around the world section are really solid, too. You can count on World Market to have the latest trends in home decor and quality furniture that fits your style and budget. The gold tones, the marble finishes, and the sleek silhouettes are some of the eye-catching found items you'll see here. Bonus: If you live near a store, you can select store pick-up for an extra 10% off your purchase!
We rounded up our absolute favorites from our World Market home finds the latest (multiple) laps around World Market. These accents are sure to elevate your space with luxe and shiny pieces. Stay in the loop by following our Instagram where we share daily deals on our stories and tons more!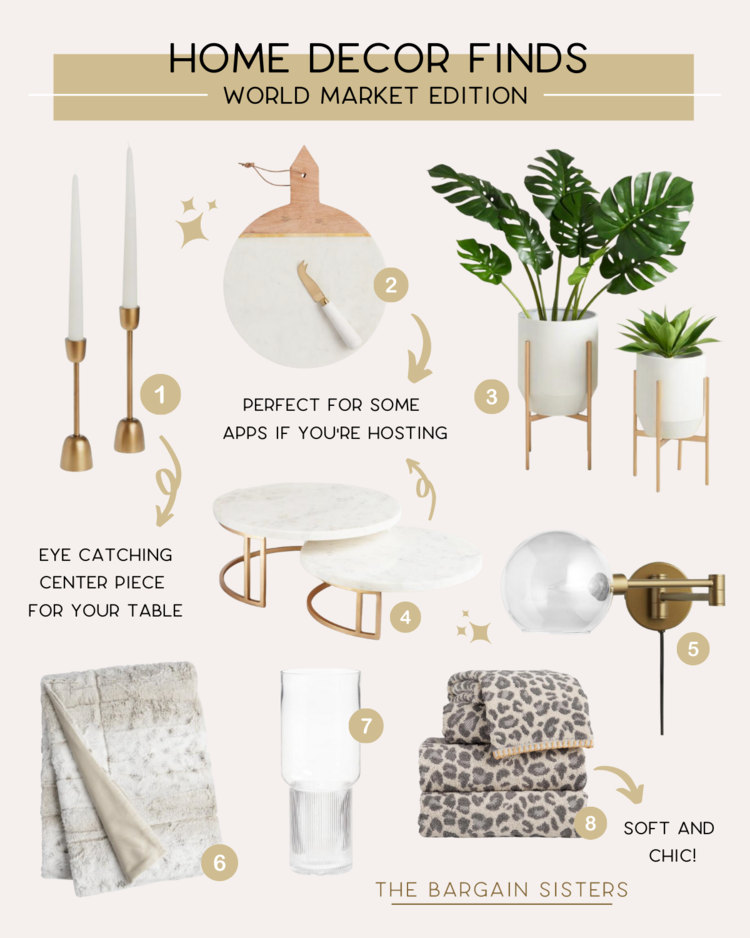 Grab any of these items. Tag us on Instagram for your chance to win one of our weekly $25 gift cards!
See Also: Holiday Decoration Storage Ideas