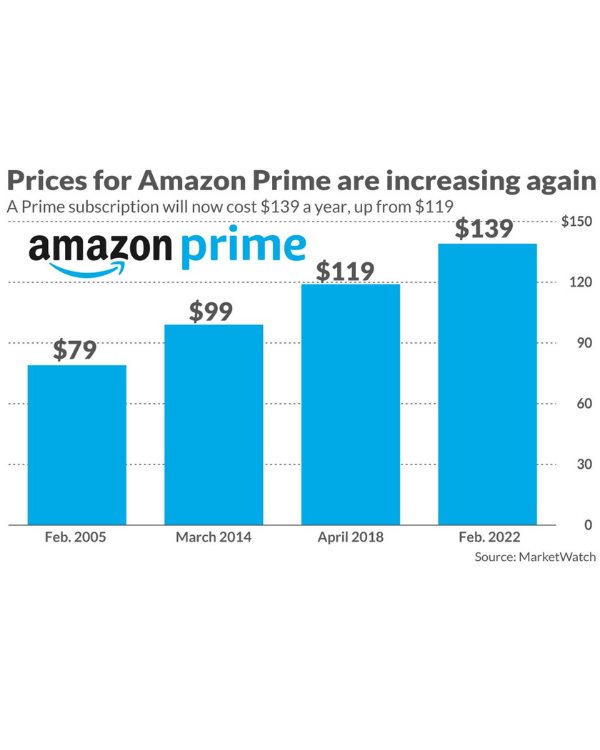 Amazon Prime Price Increase and a trick to save money
No secret here we are big fans on Amazon Prime and when we heard that they are increasing our prices our hearts sunk a little bit. Rising prices is never a good thing in our book. We quickly went to work to see how we could save some money, if even for one more year.
Right now, Amazon Prime is just $119 but starting February 18th, 2022 the price will increase to $139 per year. That is an increase of just $1.66 a month, still worth it, but we would just rather spend that money on a good bargain.
Here is how we have found to still get Amazon Prime for just $119.
If you already have Amazon Prime here is what to do:
Purchase a gift of Amazon Prime membership before the 18th of February. You can buy as many as you like because the gifts don't expire.
Go to "Memberships and Subscriptions" on the drop down menu of your account.
Click on "Prime Memberships Settings"
At the top you will see your renewel date. Click on "manage membership" and make sure you have turned on "remind me before renewing".
Amazon will send you an email 3 days before your renewal date. When you receive this email cancel you membership and apply your gifted membership to your account.