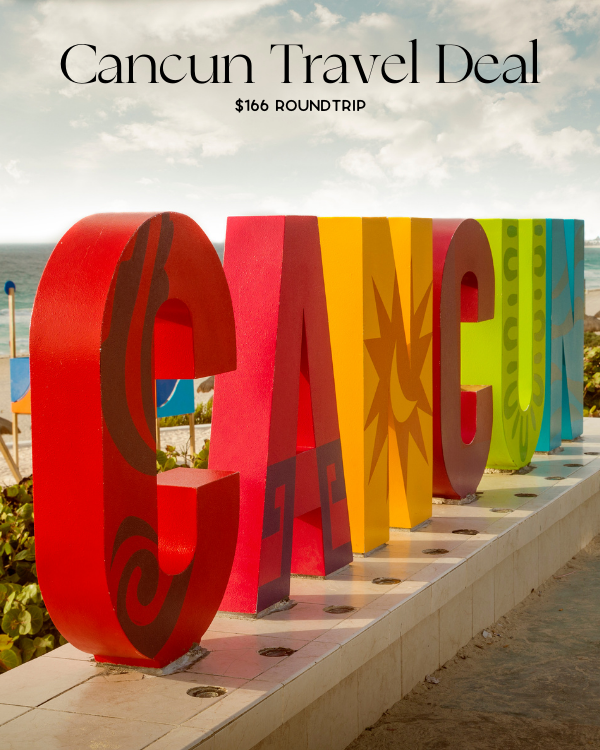 Cancun Travel Deal (Nonstop)
This post contains an overview of the Cancun Travel Deal (Nonstop) and provides details about the cities, travel prices, and what to expect on your journey.
Nothing sounds better than sunbathing by the ocean sipping a (virgin) Pina Colada right about now, and Mexico knows how to deliver on the fun and sun.
I've been to Mexico a couple of times, but I've never made my way to Cancun, with roundtrip flights starting at $166 nonstop, it's getting more and more difficult to resist.
This deal runs from January to April 2022, which is perfect timing for Spring Break adventures!
how to book
Go to Google Flights
Change the city you want to fly out of. (There may be more cities that are discounted than we are seeing, if so please let us know below.)
Click "Date Grid" for the calendar view and the lowest prices. The lowest prices are usually in green.
Book the flights. We suggest booking directly through the airline if possible.
Cities and prices
Atlanta $211
Austin $166
Boston $195
Chicago $166
Indianapolis $188
Los Angeles $268
New York City (JFK) $208
Philadelphia $172
St. Louis $180