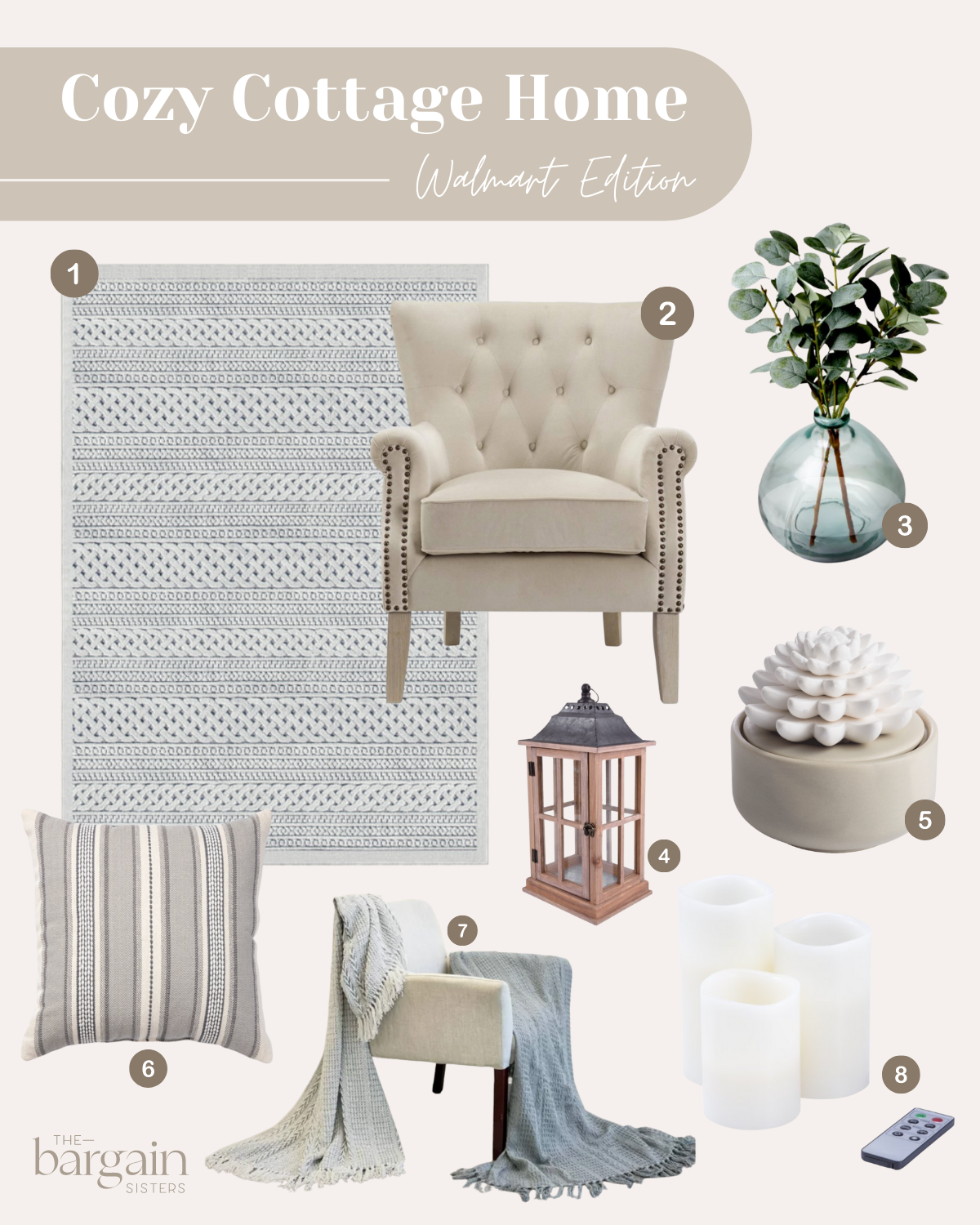 Cozy Cottage Living Room Update with Walmart
Cozy cottage living room updates with Walmart decor updates go a long way—adding a little texture, adjusting lighting, bringing in a new color. We wanted to create a space that felt "Cozy Cottage," so we scoured Walmart for a few key home decor items that felt like surf and linen:
If you update your living rooms with any of the items we've listed here, don't hesitate to show us! Also, check out our Target home roundup Studio McGee for more Inspo! If you tag us in your photos or stories on Instagram, you'll be entered to win one of our weekly $25 gift cards. Happy decorating!
See Also: 8 World Market Home Finds We Love