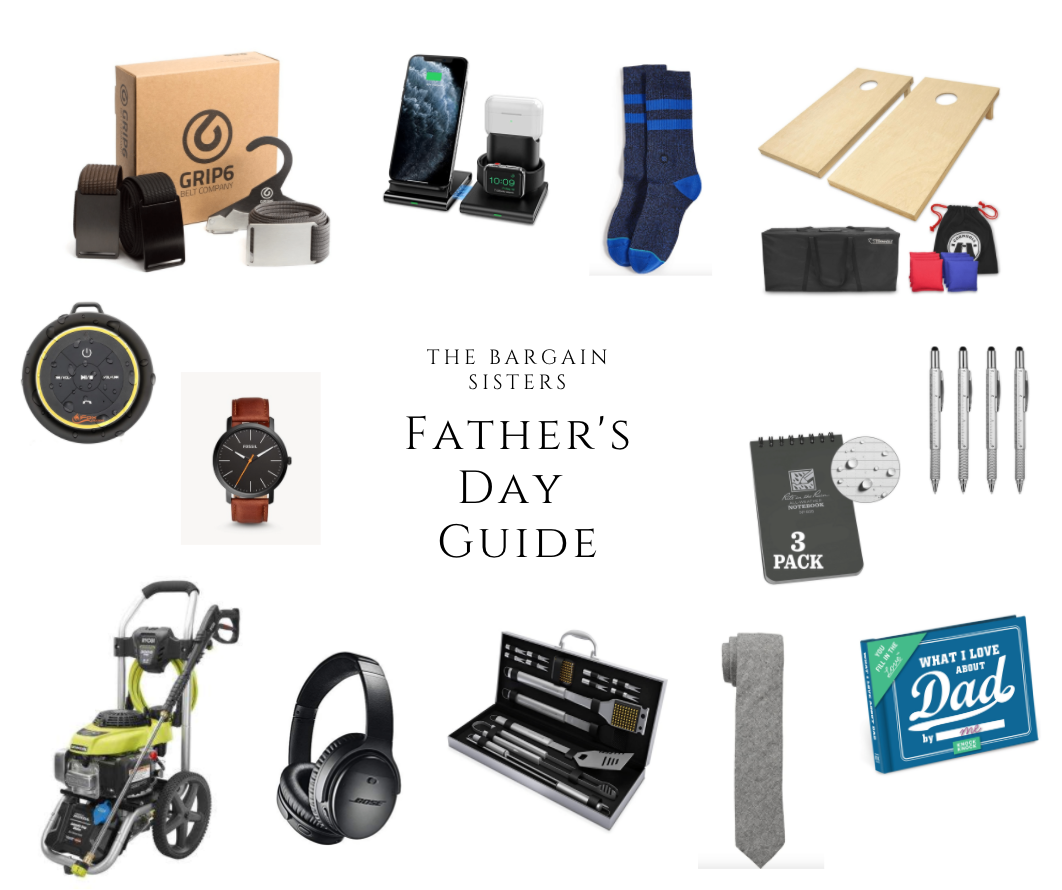 Father's Day Gift Guide
In this article, we present a list of the top gifts for dads from around the world. We have also included some of our own suggestions for the best gifts for fathers.
👨‍🦰Father's Day👨‍🦰 is just around the corner! Are you ready? We are so thankful 🙌 for the men in our lives that make us want to be better women💗
Here is a Father's Day gift 🎁 guide that OUR men helped us put together for the men in YOUR life!
1. GRIP6 Belts
Our husbands bought these belts and loved them so much they reached out to Grip6 for us. We are certain the men in your lives will love them too. They are American made and guaranteed forever!
Use promo code BARGAINSIS20 for 20% off site-wide! (valid 6/1/20 – 6/6/20)
2. Charging Station
Help keep all of the electronics charged and in tip-top shape without having cords all over!
3. Cornhole Toss
We have yet to meet a man that doesn't love a cold drink and a good game of cornhole.
4. Stance Socks
Has the man in your life tried these things? We hear they are life-changing.
5. Bose Noise Canceling Headphones
Cassie's Husband got these last year for Father's Day and he uses them daily. Worth every penny!
6. Multitool Pens
These pens are the coolest thing. They can be a screwdriver, ruler, or level! 4 for $8.99.
7. Fossil Watch
This watch is simple and is 40% off right now with YAYSUMMER
8. BBQ Grill Tool Set
Honestly, our husbands LOVE to make food and BBQing is their favorite way to do it.
9. Waterproof Bluetooth Speaker
Our husbands love to listen to music in the shower. It just puts a little pep in their step.
10. Rite in the Rain Notepads
Our husbands are always taking notes. They love to jot down the craziest of things to remember for later. These notebooks are high quality and waterproof making them last!
11. Power Washer
We think every house can benefit from a power washer. This one is great and has high enough pressure to really get everything clean.
12. Tie
Would Father's Day be Father's Day without a tie? This solid tie is basic and a staple for any man.
See Also: Father's Day Gift Guide