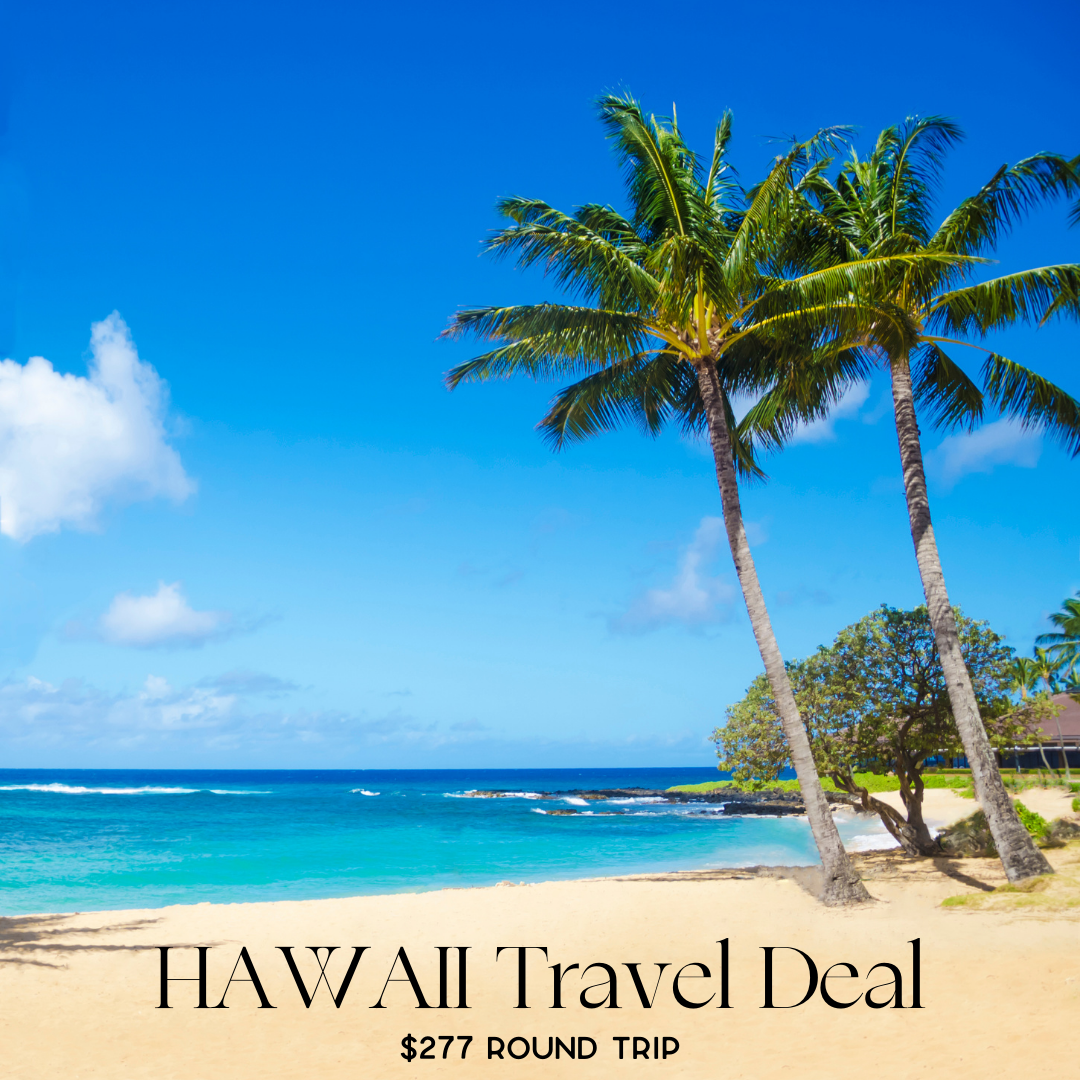 Hawaii Travel Deal
This post will give you all the information about the Hawaii Travel Deal. I don't know about you, but I have the travel bug! A tropical escape from the cold sound is oh so wonderful right about now. you can fly round trip from SLC to Honolulu, Maui, Kauai, or the Big Island for $277 for January-March 2022 travel! These flights are normally $600+.
Here is how to book:
Go to go to Southwest's website.
Make sure the city you are flying out of is Salt Lake City (SLC), Los Angeles (LAX), Burbank (BUR), and Portland (PDX) – (There may be more cities that are discounted than we are seeing, if so please let us know below.)
Select what island you want to fly into. This deal works for Honolulu (HNL), Kauai (LIH), Maui (OGG), and The Big Island (KOA).
Select what dates you want to travel, these prices are good for January-March 2022.
Book the flights and get ready for some warm fun!
Where else are you looking to travel? Let us know and we will keep finding all the travel deals!
See Also: Kahului, Maui (Hawaii) Travel Deal