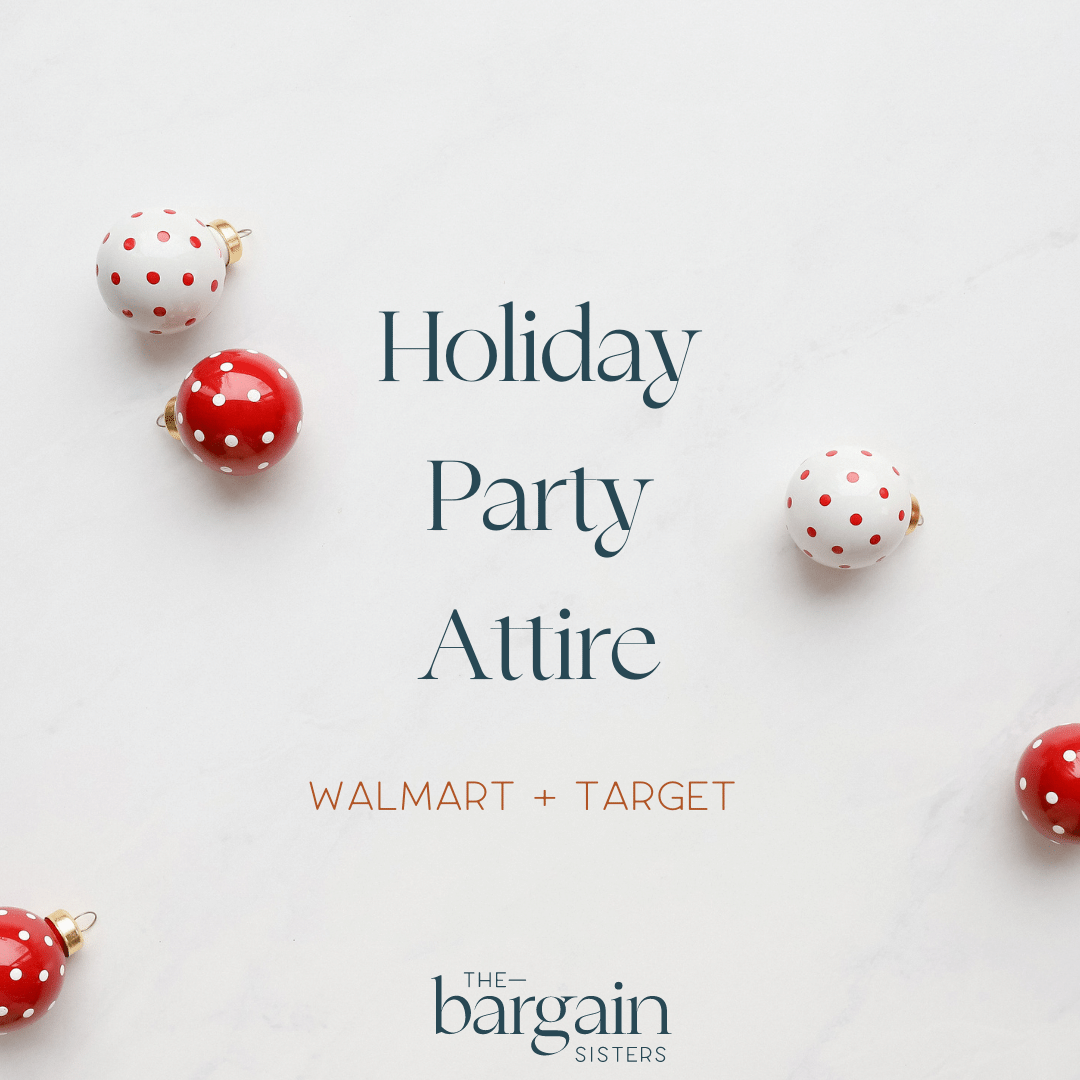 All the Must Haves | Holiday Party Attire
As many of you are preparing for holiday parties, family get-togethers, and celebrating the new year, it's important to look your best for these occasions! We understand that it can be difficult to find fashionable and affordable pieces, but we rounded up some of our favorites for you. Walmart and Target are our go-to retailers to find outfits, accessories, and footwear. We have compiled some of the styles we are loving this season and can't wait to wear to our own festivities!
---
Walmart Holiday attire
Black Booties | Grey Clutch Purse | Black Clutch Purse | Chunky Heel
Velvet Wrap Dress | Sparkly Romper | Sequin Dress | Knit Dress | Smocked Dress
Not only are all of these dresses + rompers adorable, but they're less than $50! You can complete your holiday outfit for right around $100 from Walmart with shoes + accesories.
Sweater Dress | Nude Dress | Leather Dress | Snakeskin Dress
Nude Sweater Dress | Sheer Sleeve Dress
For more casual holiday parties, we love to utilize a sweater dress! We have been really loving the turtleneck sweater dress and the nude sweater dress paired with booties. We love when fashionable items are comfortable and keep you warm.
Affordable holiday party attire
Green Velvet Dress | Red Velvet Dress | Green Dress
Pink Velvet Dress | Polka Dot Dress | Sweater Dress
It can be difficult to weave through the sea of red and green dresses and trust the online reviews. However, these holiday dresses are perfect and have great feedback. Not only are they stylish, but come in different lengths + colors to fit everyone's preference.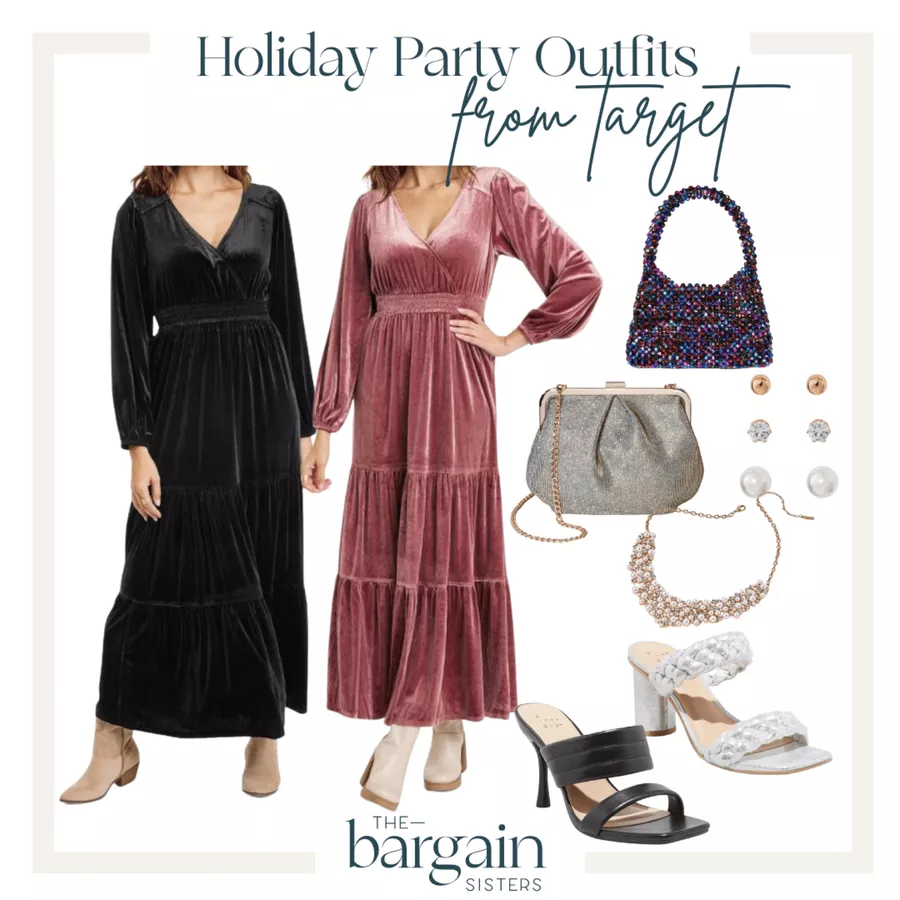 Black Dress | Pink Dress | Black Bag | Grey Bag
Necklace | Earrings | Black Heels | Braided Heels
Be sure to check out our Reel featuring these adorable maxi velvet dresses! We love styling these dresses with square open-toed heels and a clutch bag! If you prefer a traditional handbag, this black bedazzled bag is perfect.
Holiday Party Shoes
Tie Heel | Braided Heel | Wrap Heel
Nude Square Toe Heel | White Mule Heel | Open Toe Fuzzy Heel
Black Kitten Heel | Grey Stiletto Heel | Two Strap Heel
If you're looking for affordable and stylish heels, Target is the best place! Target does a fabulous job of incorporating different styles at a great price point. We are loving the square open-toe heels and the two-strap gem heels!
If you're still looking for last-minute Christmas presents for the special ones on your list CLICK HERE.