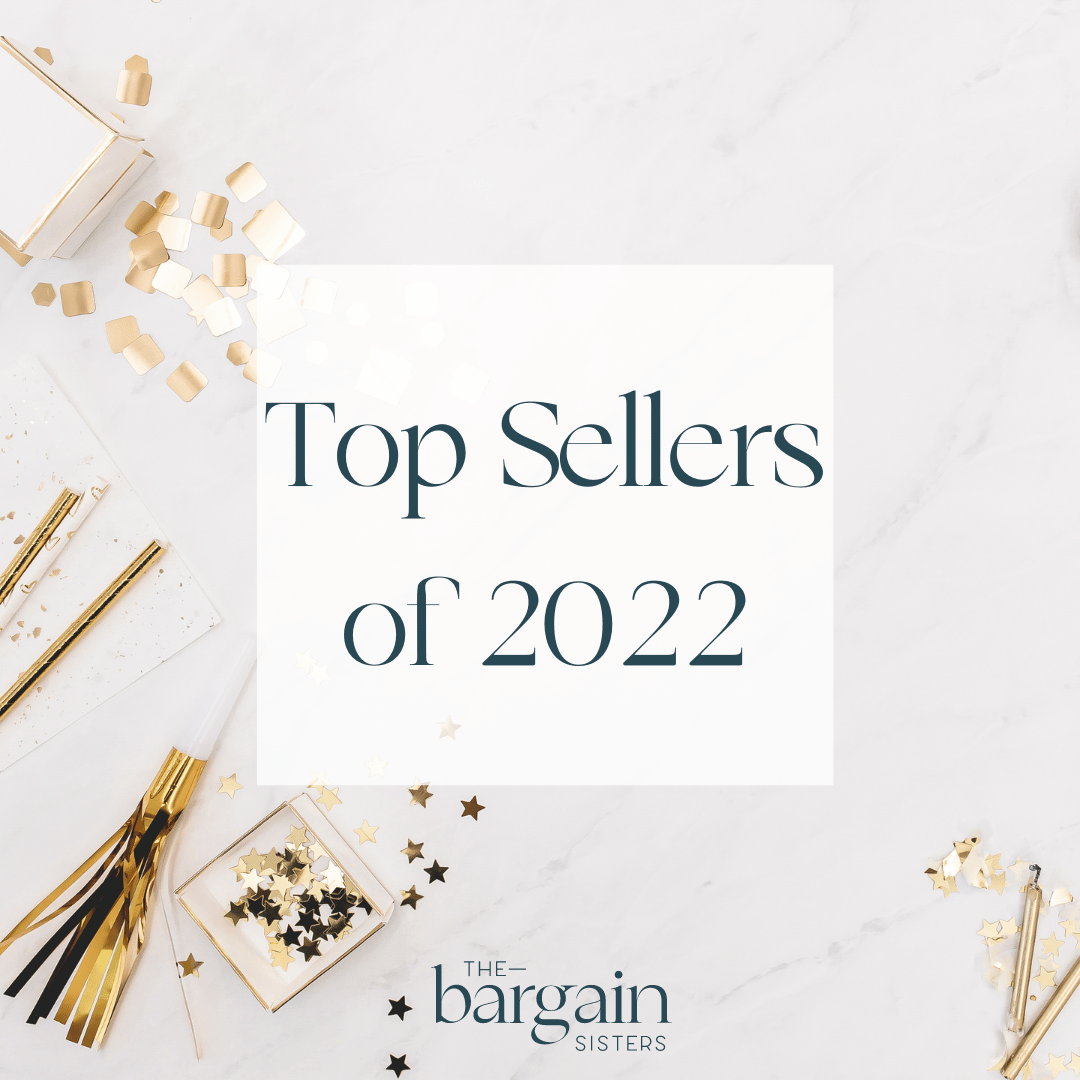 Top Sellers of the Year | 2022
Wow! What a year it's been! As we close out another memorable year, we had to reflect on some of your favorites and ours this past year. We had so many incredible opportunities this past year and loved getting to grow our business and community with you all. We're looking forward to 2023 with you all and are excited to see our wrap-up next year! To shop our top sellers favorites be sure to visit our Amazon Storefront and LTK.
---
Top Sellers 2022
Ticonderoga Pencils | Spray Bottle | Lysol Cleaner | Fels-Naptha
Reynolds Cooking Liners | Elmer's Glue | Little Blue Truck's Halloween | Fan
No surprise that Back to School season is a busy shopping time for families and teachers alike, our top sold item of 2022 was the Dixon Ticonderoga Pencils. Not only are these great quality pencils for teachers, students, and at home, but are a great supply to stock up on before BTS season
Top sellers 2022
Little Hair Ties | Band-aids | Mascara | Leave-in Conditioner | Pokemon
Carpet Cleaner | My Magic Princess Kit | Butter Powder
Some of our favorite beauty products made their way into the top-sold items this year! The mascara is a staple that we often keep in our purses for touch-ups. It's at a great price point and comes in several different styles and colors to achieve any look. We also love to use this leave-in conditioner to act as a detangler spray for ourselves and our children.
Top Sellers 2022
Pancake Mix | Domino Set | Crayola Twistable Pencils | Markers
Mechanical Pencils | Laundry Detergent | Charger
Be sure to stock up on the craft favorites and essentials: Crayola Twistable Colored Pencils, Crayola Markers, and Paper Mate Mechanical Pencils. These are great staples to stock up on as we're entering the new year and children are getting ready to go back after Christmas break!
Year End Beauty Favorites
ELF Liquid Eyeshadow | Gua Sha | Sunday Riley Skincare
For some other favorites that didn't make the top sellers this year, be sure to check out this ELF lip gloss. It's a perfect price point to try out any new makeup or colors! Additionally, this Gua Sha is a staple for our skincare routine and use it as a weekly refresh before we tackle the week. We have also been loving Sunday Riley's skincare line and cannot wait to keep using in the new year!
Year End Toys Favorites
Jenga | Gravity Maze Game | Camera
If you haven't grabbed your household Jenga yet, you absolutely need to! It's a perfect game for families with children of all ages! Younger kids enjoy the building while the older kids love trying to set up their siblings up to knock down the tower.
Year End Kitchen Favorites
Ember Mug | Kitchen-Aid Mixer | Ninja Frozen Treat Maker
These are the top three kitchen household items that we couldn't live without this year! This Ember mug keeps your tea and coffee steaming hot! The coaster acts as a heater for the mug. The Kitchen-Aid mixer is a staple for any and every household.
Shop the Post