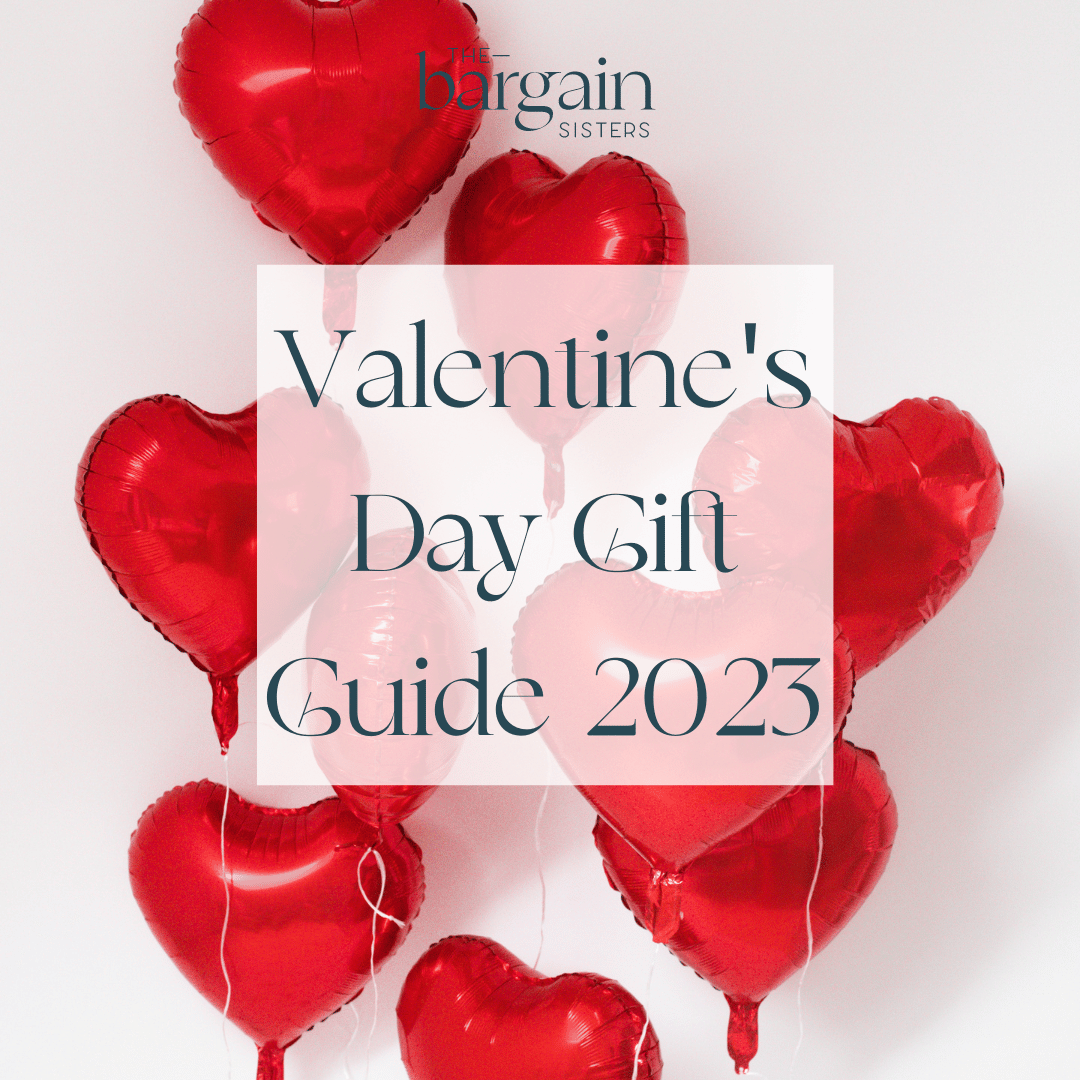 Valentine's Day 2023 Gift Guide
The countdown to Valentine's Day is just a few short days away! We absolutely love this time of year and seeing all the pink, red, and hearts at every corner. But more so, we love the cute Target decor and finding sweet gifts to give our loved ones: spouses, children, teachers, neighbors and more! We rounded up the best gifts to make your Valentine's Day basket for that special Valentine in your life. To check out more Valentine's Day decor, gifts and other deals visit our Amazon Storefront and LTK for the latest finds!
---
For The Kiddos
A favorite way to celebrate Valentine's Day with our kiddos is by creating Valentine's Day baskets! We love to find a few toys, clothing pieces, and fun fidget toys to add to their baskets alongside candy, of course! This is also a great opportunity to expand the family library with a twist on some new classics like Happy Valentine's Day, Mouse. A fidget toy is another easy and affordable Valentine's Day gift for kids of any age. This heart-shaped fidget toy and stretchy string toys are too cute to pass up for this V-Day!
Star Wars Heart Tee | Snoopy Tee | Stretchy String Toys
Hello Kitty Squishmallow | Lego Set | Happy Valentine's Day, Mouse Book
Me and My Mama Book | Fidget Heart | 3 Pack Heart Craft
For the Tweens + Teens
The older they get, the more difficult it can be to gift the tweens and teens in your life. A safe option for this hard-to-shop-for age is anything loungewear and versatile enough to pair with different outfits! For example, we LOVE this Amazon Loungwear set as it can be used for PJs, loungewear, or an everyday outfit paired with a puffer vest. Hello, versatility! For tween and teen boys, we love finding unique gifts, bonus points for anything outside of video games! This hot sauce making kit is not only interesting, but can be an activity for him and his friends! When in doubt, fuzzy socks and multi tools are an even safer gift option!
Loungewear Set | Multi Tool | Nike Crewneck | Polaroid
Preppy Patch Bag | Fuzzy Socks | LEGO Flower Bouquet | Hot Sauce-Making Kit
For teacher
While you're dropping off your kiddos for their Valentine's Day party, be sure to send a basket for their teacher, too! We love any opportunity to pour into those that do so much for us, especially when it comes to our children. Some great gifts for teachers are anything useful and purposeful in their day-to-day. We love the All the Things notepad and cute letter stickers from Joy Creative Co.! Not only are they so cute, but help keep track of all the things. Score! Purse holders and desk fans are another easy, affordable gift that the teacher in your life will thank you for.
Letter Stickers | All the Things Notepad | Heart Mug | Desk Fan
Pens | Desk Organizer | Cord Magnet | Purse Holder | Washing Tape
For Her
Whether it's your mom, sister, girlfriend, wife, or work bestie, she is sure to love this loungewear set from Target! For a self care oriented Valentine's Day gift, be sure to grab the Laneige Lip Sleeping Mask and the Gold Eye Mask! The lip mask is the BEST overnight mask, but can also be used as a gloss for everyday makeup. Hair clips and simple jewelry like this Amazon heart-shaped initial pendant are the safest gift options if you're unsure of what to get the special lady in your life!
Loungewear Set | Earring Set | Heart Pendant | Gold Eye Mask
Laneige Lip Mask | Clips | Candle | Slippers | Quote Card | Blanket
For him
Shopping your the special man in your life doesn't have to be expensive this Valentine's Day season! We LOVED this Etsy engraved wallet photo and especially loved that it's only $15! A sweet, thoughtful gift doesn't have to break the bank. We also love stocking up on the staples for Valentine's Day: basic tees, joggers, and Dude Wipes, of course! For a unique gift, try this tabletop firepit, not only is it perfect for s'mores, but for the camper in your life, too.
Black Tee | Joggers | House Shoes | Reflection Deck | Tabletop Firepit
Engraved Wallet Photo | Dude Wipes | Pickle Ball Set
Sending you and yours all the love this Valentine's Day season! We're excited to hear what gifts you picked up for your loved ones this V-Day. Be sure to comment below which was your favorite item!
-Cassie + Ali