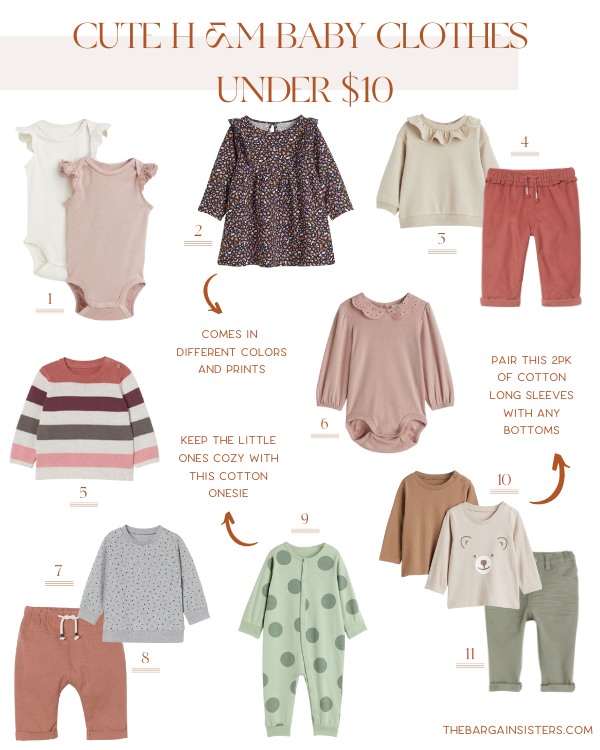 Cute H&M Baby Clothes Under $10
In this post, we share the best cute H&M baby clothes under $10. We also show you some other cute clothing items you can buy at H&M that are cheap but still look good.
If you know us at all, you know we live for a deal. And, we have a really hard time justifying spending a ton on kid clothes—for so many reasons! Not only do our kids grow super quickly, but some of them aren't always kind to the cute little outfits we put them in. So! H&M kids to the rescue.
We appreciate H&M's laser focus on cute baby clothes that are also trendy and affordable fashion. The children's department is loaded with fabulous finds for every age! We're talking cozy sweatshirts with sweet detail, fun sets for a steal, and our favorite little playsuits. We rounded up our most current, cute H&M baby clothes picks, all under $10!
In addition, we have more baby must-haves for you we found on Amazon. Stay in the loop by following our @the_bargainsisters, where we share daily deals on our stories and so much more! And, if Facebook is more your style, join The Bargain Sisters Group, where we share up to 200 deals per day.
Now, for the goods.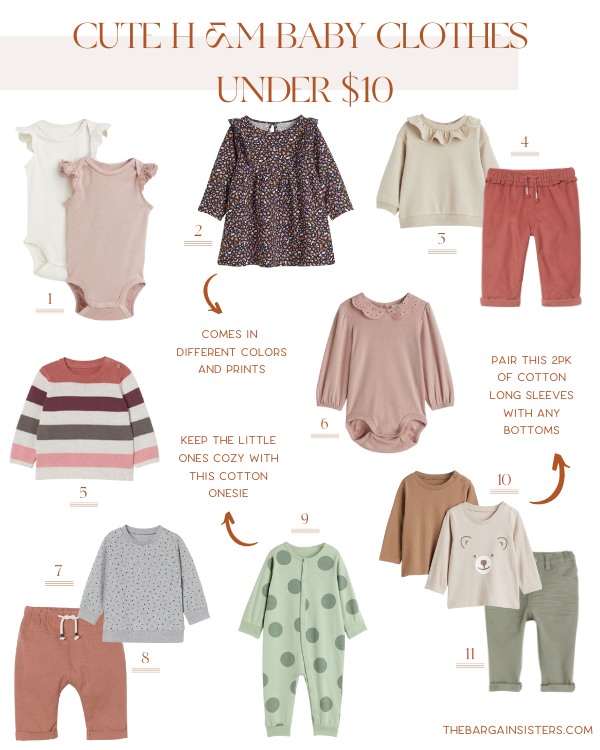 We hope you feel as oooh and ahhh over these cute baby clothes under $10 as we do! Moreover, if you get any of the items on this list, comment below and tell us all about it. Also be sure to comment if there's something you want to see in the next roundup.
Happy shopping!