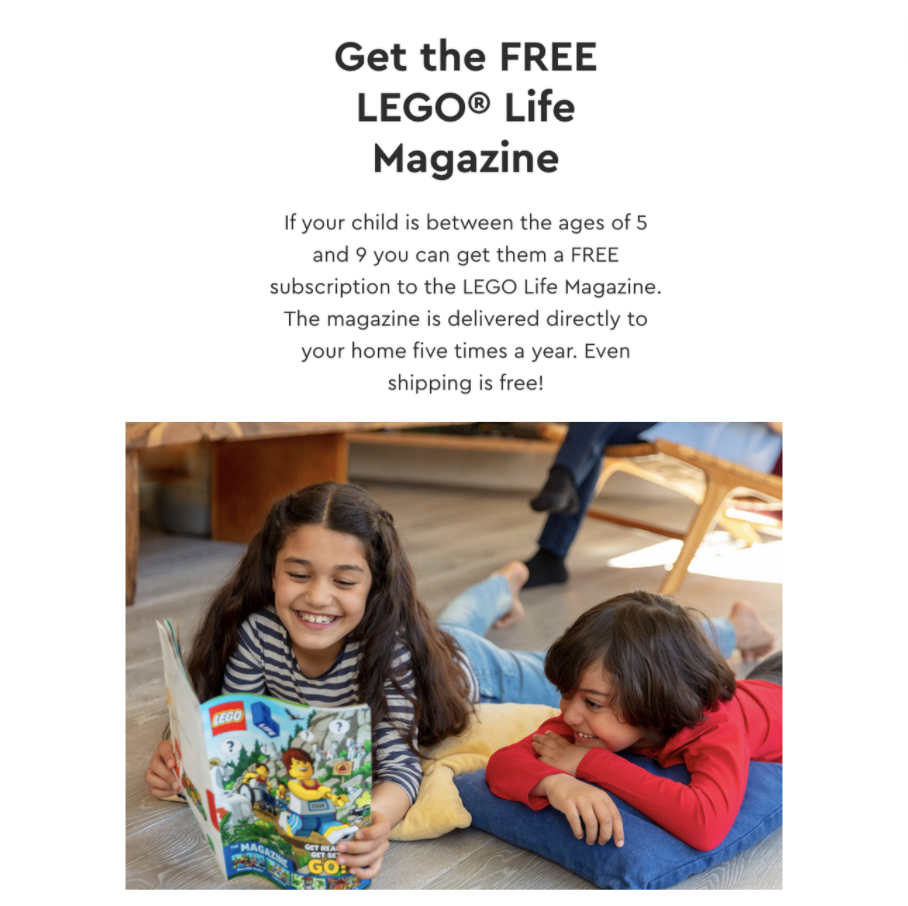 FREE LEGO Life Magazine
If your kids are anything like my kids, they will be so excited when the FREE LEGO Life Magazine shows up at our door.
This is a free magazine subscription that is delivered directly to your homes 5 times a year. The FREE LEGO Life Magazine is perfect for kids between the ages of 5-9, however, I know my 4 year old would love it as well. The best part is even the shipping is free.
What's inside Lego Life Magazine
There is so much packed inside the LEGO LIFE Magazine that is engaging and fun for growing minds. Kids will be entertained with fun LEGO activities, LEGO comics, posters, other kids creations, fun building instructions, and new lego sets.
I just signed up for all of my kids and can't wait to see how excited they are when the LEGO Life Magazine is delivered. And I am certain your kids will love it too, plus it is free so what is not to love about that.
Let us know if you sign up.
See Also: Holiday 2021 Toys