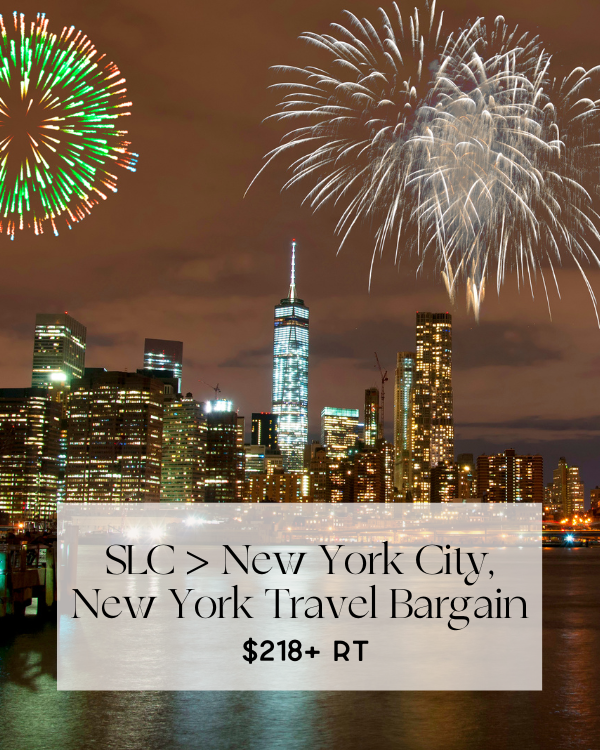 SLC > New York City, New York Travel
Is New York on your travel bucket list?! Now's your chance to book your magical adventure to New York City over Thanksgiving, Christmas, or New Year! The holiday season in NYC is so dreamy, there's so much to see and do! One of our favorite destinations has a flight that you can't miss out on.
Prices vary from $200s round trip (outside holiday dates), and to $300s over Thanksgiving, Christmas, and New Year from Jet Blue.
how to book
Go to Google Flights
Change the city you want to fly out of. Click on "Date Grid" to see the calendar view and the lowest prices. The lowest prices are usually in green.
Book the flights.
SUGGESTED New York TRAVEL DATES
7 Day Trip Options

November
1-8, 2-9, 4-11, 5-12, 7-14, 18-25, 23-30

December
1-8, 2-9, 3-10, 8-15, 16-23, 22-29, 23-30, 28-4

More dates are available, these are just some options we found for you!